The safety of staff and students is our first priority.

Flexibility is key as we work to adapt to changes in state and local mandates.

Students and staff will be required to self-monitor for symptoms of Covid-19 and take their temperature before attending school.

Masks are mandatory. Students and staff will be provided one lab-safe face covering to be worn daily at school.

Students and staff are permitted to provide their own face coverings if they align with the District dress code, meet standards created by the CDC and Ohio Department of Health, and are worn properly.
Upper Valley Career Center plans to begin the school year and operate the first nine-week grading period on the Blended learning model.
Students will be assigned to one of two rotation groups,

A and B.

They will receive their assigned group on Schedule Pick-up Day.
Students will attend school on campus multiple days each

week for academic classes and their career tech lab.

Group A will attend school on campus Monday, Wednesday, and designated Fridays.

Group B will attend school on campus Tuesday, Thursday, and designated Fridays.
The alternate days that students are not on campus, they will be given remote learning assignments by their academic and career tech instructors.

Remote assignments must be completed and submitted in order for the student to be counted in attendance for remote learning days.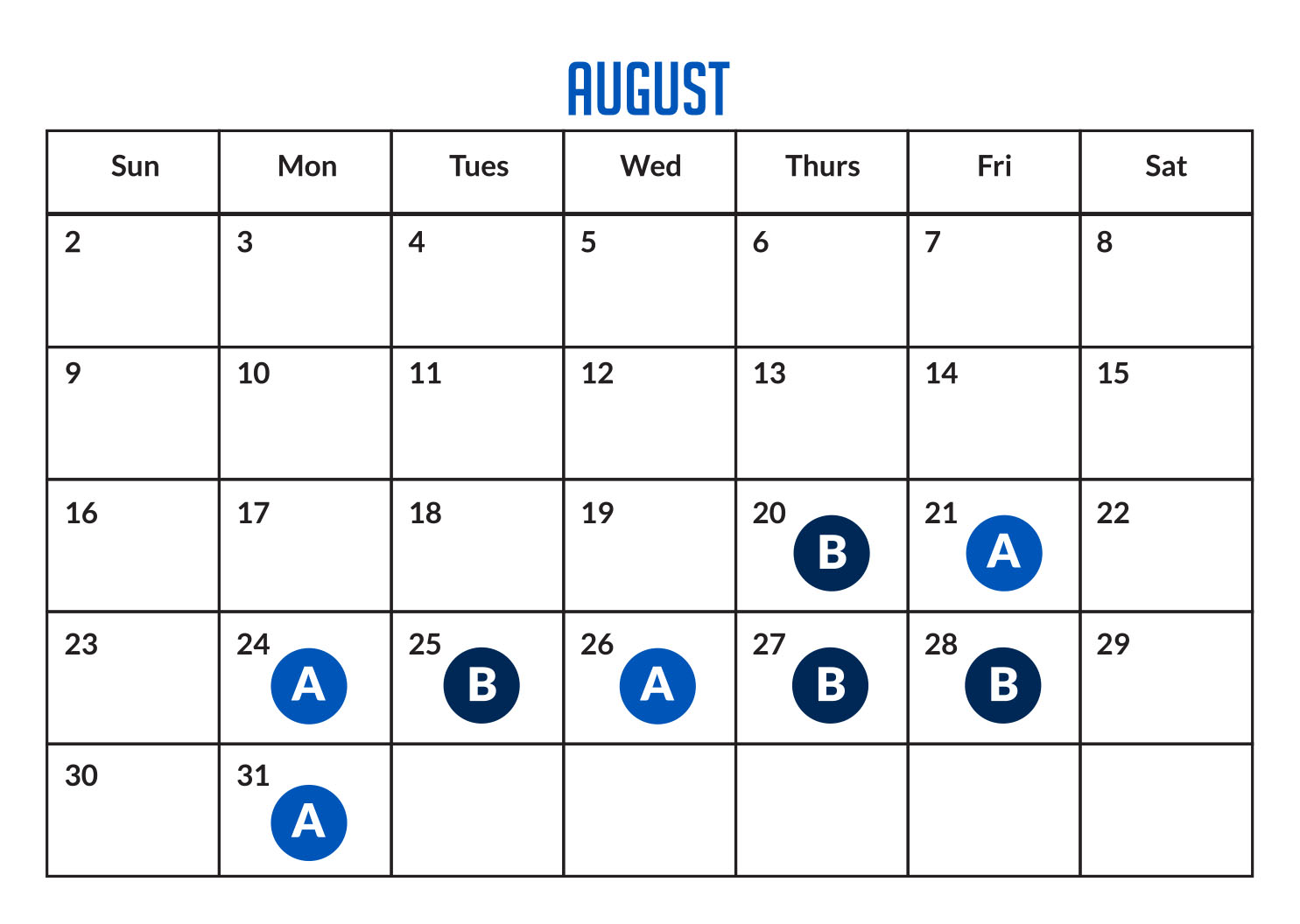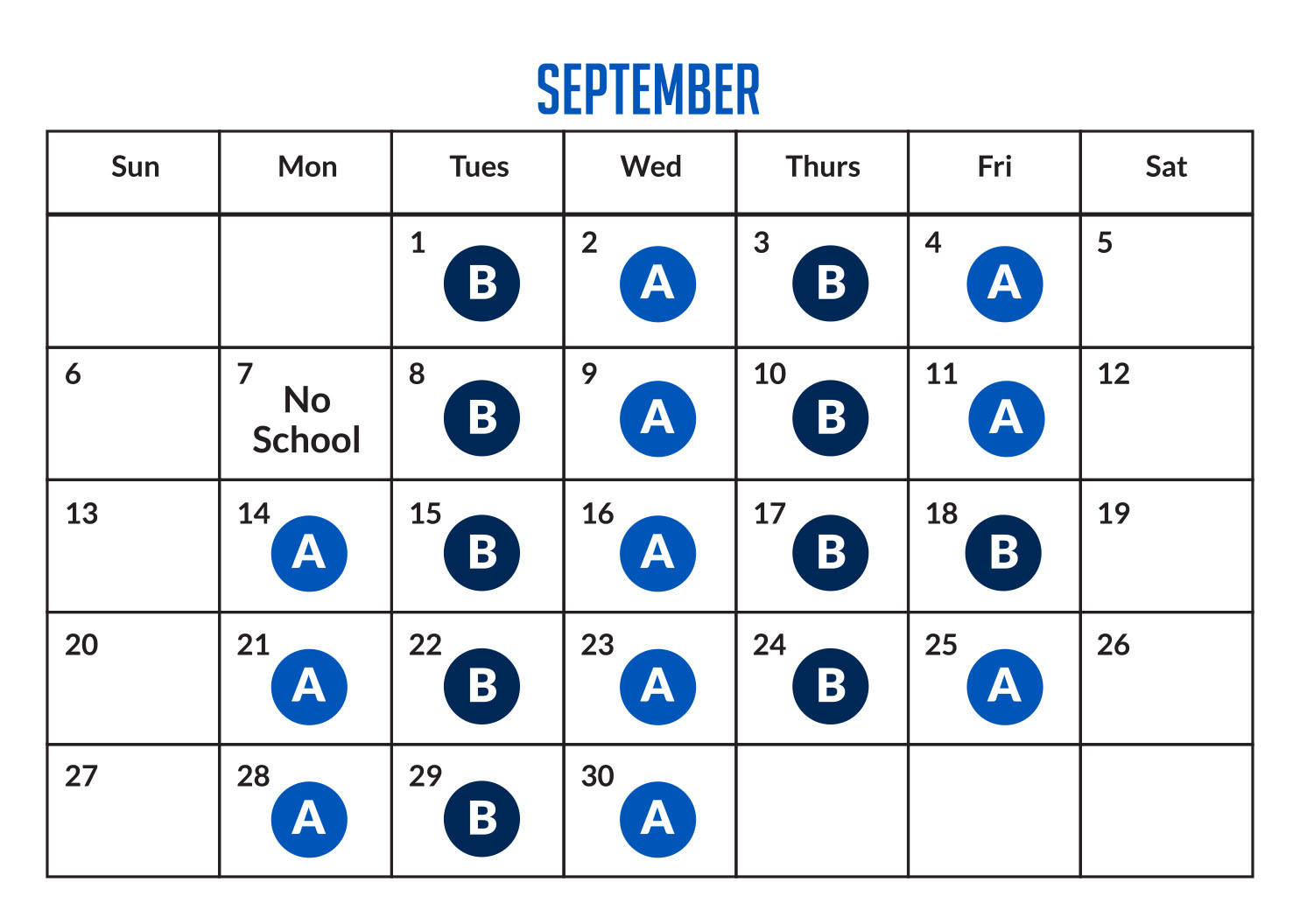 1st nine-week group rotation schedule
Advantages of the Blended Model
This plan reduces the student capacity in the building at any one time to 50%

Class sizes would allow for one student per table

Social distancing of six feet can be achieved in classrooms

Lunch period sizes would be reduced, which allows for greater social distance during meals

Hallways will be less crowded during class changes
Students have face-to-face contact with all instructors on a regular basis

Assignments may be online, paper and pencil, or project based on remote days

Staff and students do not need to rely only on Google Classroom and virtual methods to communicate and learn
As guidelines and health conditions in our area change, we are able to pivot more seamlessly to alternate contingency plans.