Advanced Manufacturing Maintenance: PLC Specialty
Local Employers Need Skilled Maintenance Technicians
The Advanced Manufacturing Maintenance: PLC Specialty program prepares students for entry-level employment in technical fields that require hands-on skills in advanced industrial electrical and machine repair occupations.
Students learn a variety of skills needed in the manufacture, troubleshooting, and/or maintenance of equipment and components used in an advanced manufacturing facility.
Blueprint Reading/Schematics

Basic Industrial Electricity

Electrical Troubleshooting

Introduction to Lathes and Mills

Machine Controls

Mathematics for Technicians

Motors and Controllers

OSHA 10

Power Transmission

Programmable Logic Controls 1

Programmable Logic Controls 2

Programmable Logic Controls 3

Programmable Logic Controls 4

Programmable Logic Controls 5

Robotics

Welding: MIG, TIG, & Stick

Professional Development
Rhodes State Community College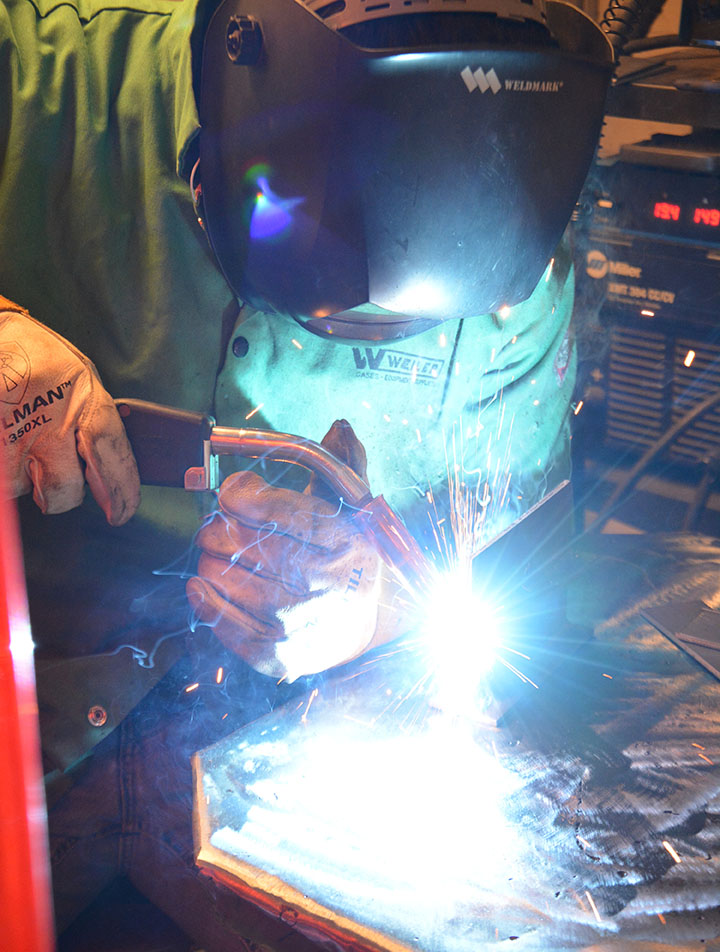 Full Program
600-hour program, 17-module program
Individual Modules
Any 36-hour module listed above
Individual modules are a great option for individuals who require specific updates to enhance their current skills or companies looking to advance the credentials of their workforce.
Spring & Fall
Monday - Thursday
5:30 - 9:30 pm
600 Hours / $8,370*
Location:
Adult Technology Center
*Cost includes books, testing fees, tool kit, and lab fees.
Wendell Meyers
Industrial Training Coordinator
meyersw@uppervalleycc.org
937.778.1980 x307
Adult Technology Center
8901 Looney Road | Piqua, Ohio
Graduation and Employment Rates based on ACCSC's Annual Report for 2021
Advanced Manufacturing Maintenance: PLC Specialty
(Information represents the following Cohorts: September 2019)
Graduation Rate
8 Graduates / 73% Graduation Rate
Employment Placement in Field
6 Graduates Employed In Field / 75% Placement in Field