Aspire Is More Than A GED
To get a good job today, you need basic academic and workforce skills, and access to affordable, high-quality higher education options. The idea is to improve your reading, math, writing or English skills, prepare for the GED test, prepare for college or an adult certificate training program or to get a better job.
The Aspire program of the Upper Valley Career Center Adult Division program offers FREE academic skills instruction, which can help you:
Increase Workplace Basic Education Skills (Reading, Writing, Math, and Problem Solving)

Prepare for certification testing

Increase employability skills

Learn English as a second language

Earn a High School Equivalence/GED® test credential

Prepare to enter post-secondary education
Classes are offered at various day and evening times in Piqua, Sidney, Troy, Greenville, and Urbana. Participation in a Registration Session is required. These sessions are scheduled monthly. Prepare for the GED test through Aspire's no cost preparation classes then schedule and complete your test through Upper Valley Career Center's GED Testing Center.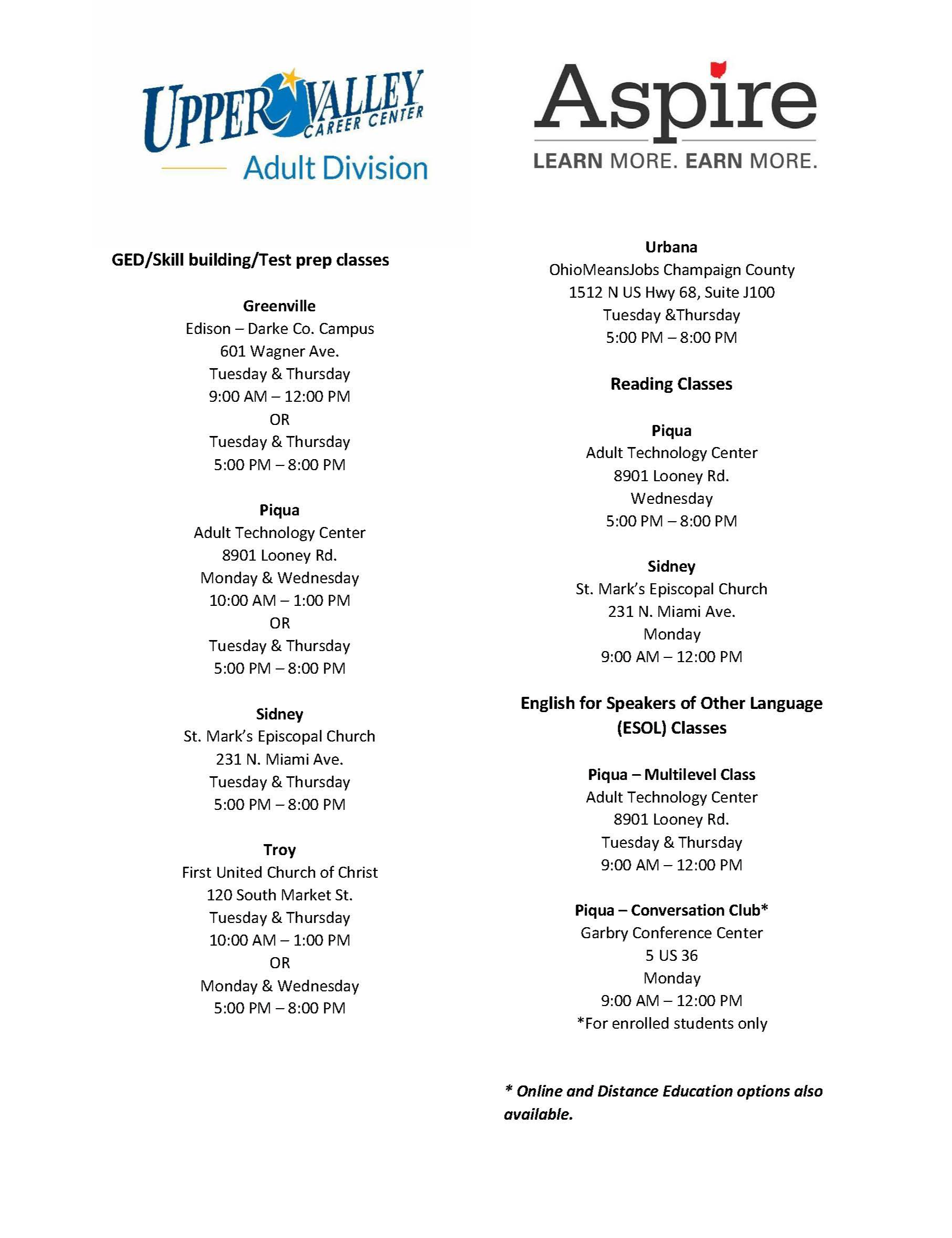 Reading Classes
Classes are designed to provide instruction on the sounds, rules and processes of reading. Students begin by building word skills and then progress through comprehension, retention, evaluation, application, and fluency.
Sarah Quick
Aspire Program Director
Email
778.1980 Ext. 501
Garbry Conference & Learning Center
5 East State Route 36
Piqua, Ohio 45356
Pathways To Your High School Diploma Or Equivalent: