A Licensed Practical Nurse (LPN) is a vital part of the healthcare system and is responsible for providing patients with essential care.
Complete the course in just 1 year
Job Security: Ohio is a leader in LPN job opportunities.
Competitive Wages: Median pay for LPNS is $46,240/year or $ 22.30 per hour.
Growth: This career path is expected to grow by 12% in the coming years.
Healthcare Workers Are In High Demand
Program topics are specific to health care and provide over 400 hours of lab and clinical experience preparing students for entry-level employment as practical nurses. Upon successful completion of the program, students are eligible to take the NCLEX-PN exam.
Upper Valley Career Center Practical Nursing faculty is comprised of highly caring and qualified instructors. All nursing instructors are licensed by the State of Ohio Board of Nursing and are certified by the State Department of Education.
An LPN can work in many healthcare settings including:
Long Term Care Facilities

Memory Care Facilities

Private Homes

Clinics

Schools

Physicians offices

Hospice

Hospitals
Program Admission Requirements
Have a high school or state issued diploma.

Pass required standards on pre-entrance test which evaluates math and reading skills.

Complete the FAFSA and meet with Financial Aid.
| | |
| --- | --- |
| Term 1 | Term 2 |
| Anatomy & Physiology I | Nursing Principles II |
| Nursing Principles I | Pharmacology III |
| Issues and Trends I | Maternal Child Nursing |
| Pharmacology I | Clinical (Maternal) |
| Mental Health Concepts | Clinical (Nursing Principles) |
| Pharmacology II | Medical Surgical Nursing I |
| Geriatrics | Pharmacology IV |
| Clinical (Geriatrics) | Clinical (Nursing Principles Community Health) |
| Term 3A | Term 3B |
| Medical Surgical Nursing II | Medical Surgical Nursing III |
| Pediatrics | Issues and Trends II |
| Clinical (Pediatrics) | Preceptorship |
| Clinical (Medical-Surgical) | |
| | |
Date

Days

Time

Hours /Cost

Site

Spring and Fall Start Dates

Mon-Fri

8:00 am -

4:00 pm

1356 Hrs /

$ 17,897

HSC
*Cost includes books, uniforms, and lab fees and is subject to change.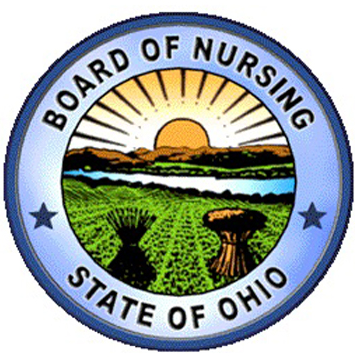 The Upper Valley Career Center Adult Division Practical Nursing Program has FULL Approval Status with the Ohio Board of Nursing.
Entry-Level Career Opportunities
Home health care services
Advanced Career Opportunities
With advanced education, there are many career options in the healthcare field, including:
Clinical Nurse Specialist
Graduation and Employment Rates based on ACCSC's Annual Report for 2022
School of Practical Nursing (Information represents the following Cohorts: March 2020 & September 2020)
51 Students Started / 27 Graduates / 54 % Graduation Rate

21 Graduates Employed In Field /85% Employment Placement in Field
Amanda Davidson
Healthcare Program Coordinator
davidsona@uppervalleycc.org
937.778.1980 Ext. 510
Health Science Center
8811 Career Drive
Piqua, Ohio 45356
Earn Professional Certifications
Upon successful completion of the program, students are eligible to take the National Council Licensure Exam, Practical Nursing (NCLEX-PN). Visit the National Council of State Boards of Nursing (NCSBN) website for additional information- NCSBN Website.
Useful Links and Documents
All applicants of the Practical Nursing program are required to take the WorkKeys assessment and score a Level 5 or above to be considered for admission. This exam measures Reading, Locating Information and Mathematics skills. Click here to see sample test questions.