This course is designed to provide students with a working knowledge of computer concepts and essential skills necessary for work and communication in today's society. Students will learn safety, security, and ethical issues in computing and social networking. Students will also learn about input/output systems, computer hardware and operating systems, and office applications.
In this course, students will learn the basics of building simple interactive applications. Students will learn the basic units of logic: sequence, selection, and loop. Students will apply code algorithms to problem scenarios. Students will gain experience in using commercial and open source languages, programs, and applications. Programming languages covered include Python, Java and JavaScript and block-based coding.
Computer and Mobile Applications
Students will learn to create applications for mobile devices using a variety of commercial and open source software. Specific attention will be given to HTML and JavaScript in the development of non-native mobile application development. Students will install these applications, modify them, and develop customer service skills to handle user issues. Knowledge and skills related to customer service in professional offices, small businesses, departments, work groups, and corporate information services will be addressed.
Database Applications Development
Students will use developer strategies to manipulate data, present database systems theory, and develop database applications. Students will learn to import and export data, manipulate table properties, make advanced queries, and run basic SQL forms and reports. Students will develop macros for automating database tasks and building menu-driven applications. Knowledge and skills of data modeling, diagraming, query writing, and design theory will be developed. Students will learn basic PHP scripting in conjunction with MySQL and PHPMyAdmin as they build data-driven web applications.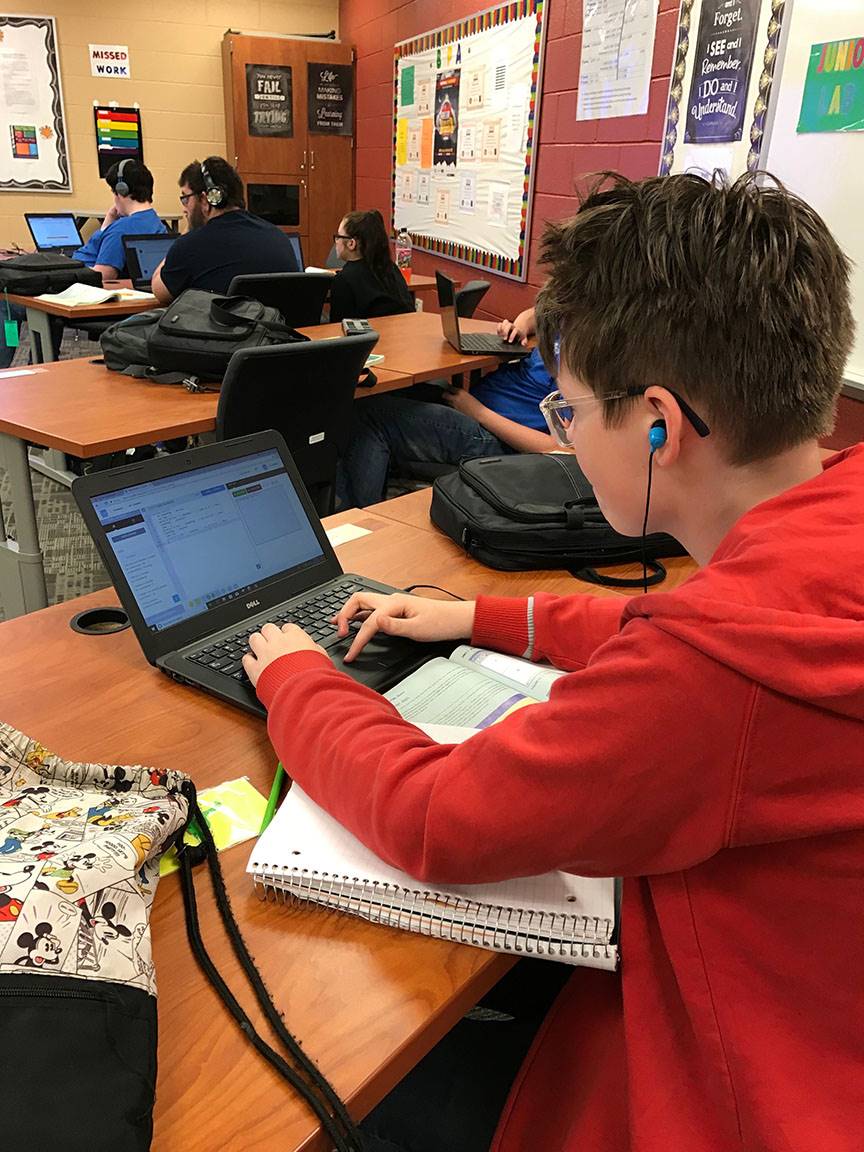 Help Desk Technical Support

Desktop, Mobile, Network and Peripheral Devices Support

Entry-level Computer Programming
Advanced Career Opportunities
Virtualization Administrator

Web Programming and Development

Enterprise Desktop Installation and Support

Security Assurance Specialist
Computer Support Specialists $22.21*

Network & Computer Systems Administrators $30.61*

Computer Programming $32.38*

Computer Information Systems Managers $55.41*
*State Average | Source: Ohio Department of Jobs and Family Employment Projections Report, 2010-2020
College & Advanced Education

Edison State Community College
Earn up to 19 Semester Hour Credits upon successful completion of Edison State Proficiency Examination
Earn up to 13 Semester Credit Hours in Microsoft applications and Programming.
Certificate of Completion of Studies – Cisco IT Essentials