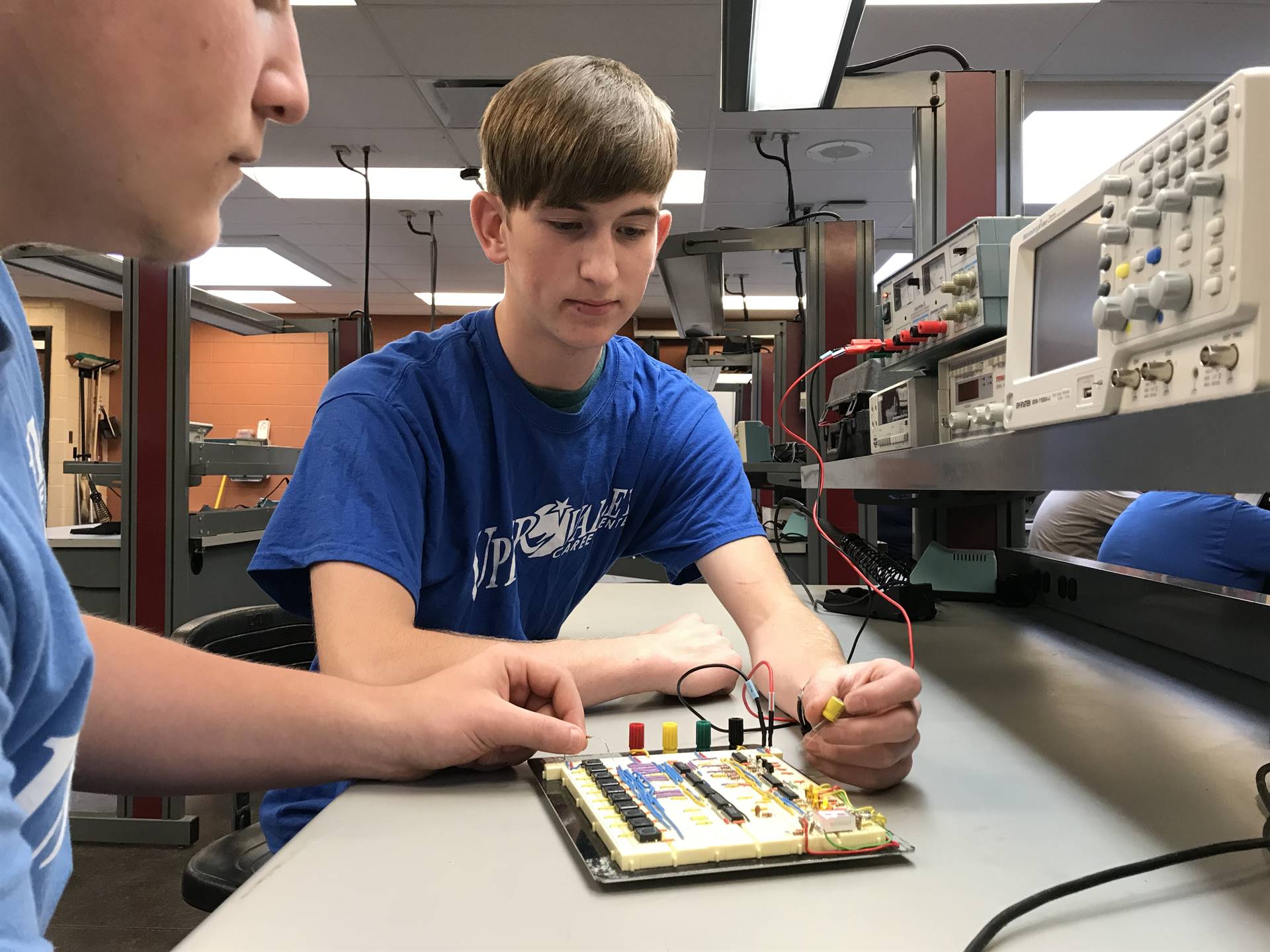 Students work with a variety of applications in preparation for careers specializing in robotics and electronic equipment. Topics and projects include:
Troubleshoot and Repair Electronics

Program an Allen Bradley PLC using industrial sensors

Program Robotic Equipment

Interface Computer Equipment

Solder/Desolder Analog Component Identification and usage

Semi-Conductors identification and usage

Digital component identification and usage

Understanding of electricity

Motors and how they work and usages
Electromechanical/Mechanical Engineer
Electronics Technician $12.00 - $20.00/hour

Maintenance Technician $15.00 - $23.00/hour

Electrical Engineer $60,000/year

Electromechanical Engineer $60,000/year
Our Graduates are Employed With:
Edison State Community College - up to 9 semester hours
Career Technical Student Organization

All students in the Electrical Trades program are also members of the Upper Valley Career Center Skills USA Chapter.

Skills USA Mission:
SkillsUSA empowers its members to become world-class workers, leaders and responsible American citizens. SkillsUSA improves the quality of our nation's future skilled workforce through the development of Framework skills that include personal, workplace and technical skills grounded in academics.