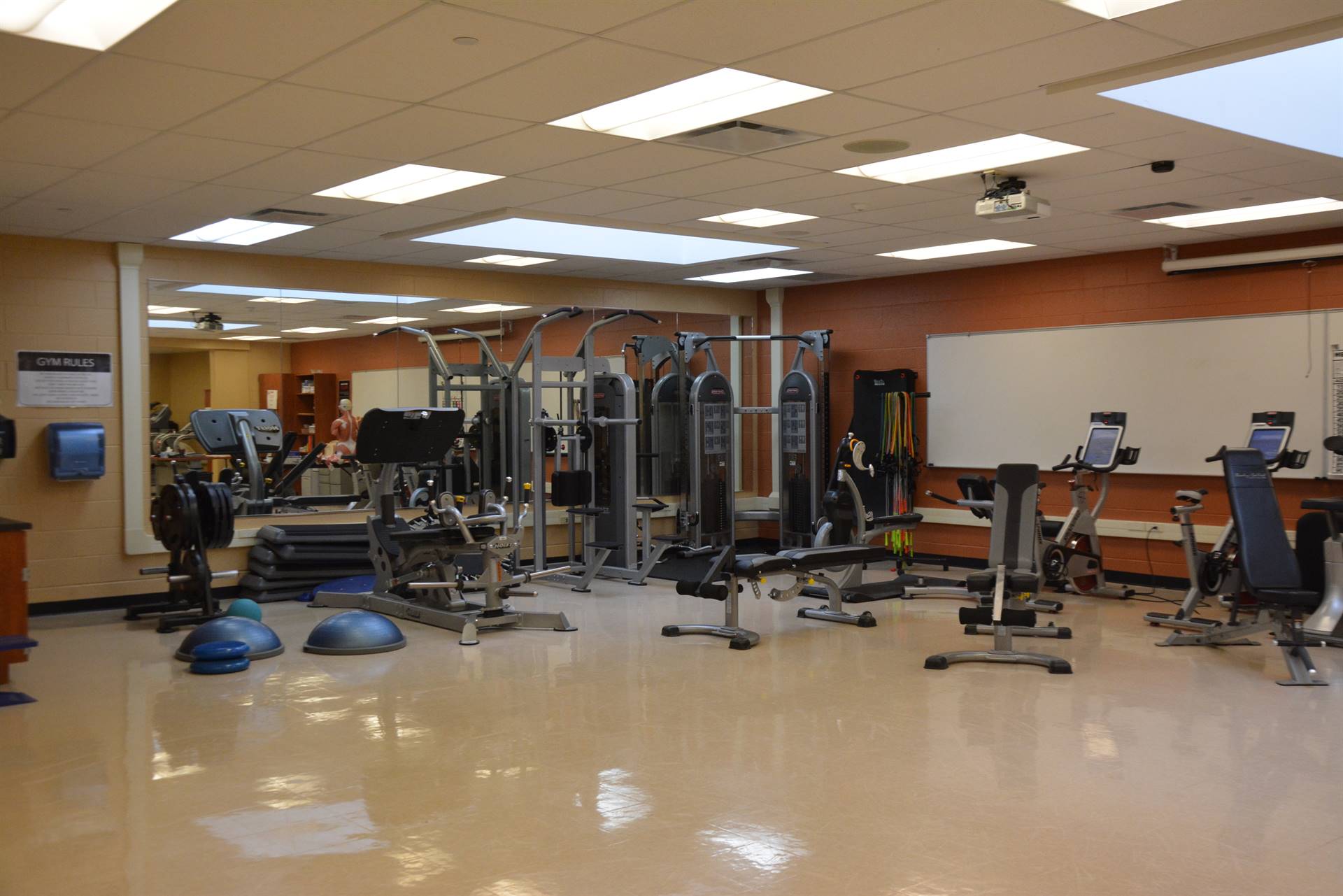 Exercise Science introduces students to fitness, athletic training, strength & conditioning therapy, and rehabilitation. Students learn to use physical therapy, injury recognition, and sport-specific exercises to train the physically active.

Excellent interpersonal communication skills are needed to coach and motivate patients, athletes, and clients to use exercise equipment and techniques. Total fitness through proper weight management and nutrition and the use of exercise are also important aspects of the course.
How to measure Pulse and Blood Pressure

Resistance Training Skills

Splinting/Taping Injuries
Ohio State Sports Medicine
Entry-Level Career Opportunities
Group Exercise Instructor
Advanced Career Opportunities
Cardiopulmonary Rehabilitation Specialist

Dietitian/Sports Nutritionist

Strength and Conditioning Coach

Teacher - Physical & Health Education

Physical therapist | PT Assistant

Occupational therapist | OT Assistant
Exercise Physiologists
13% projected to growth 2016-26
$36,138 Average Salary

Athletic Trainers
23% projected growth 2016-26
$44,755 Average Salary

Physical Therapists
28% projected growth 2016-26
$86,520 Average salary
ACMA Physical Therapy Aide
Edison State Community College - up to 7 Semester Hours
Sinclair Community College - up to 8 Semester Hours
CTAG Credits Available
All students in this program are also members of the Upper Valley Career Center Skills USA Chapter.

Skills USA Mission:
SkillsUSA empowers its members to become world-class workers, leaders and responsible American citizens. SkillsUSA improves the quality of our nation's future skilled workforce through the development of Framework skills that include personal, workplace and technical skills grounded in academics.