Student Assistance Center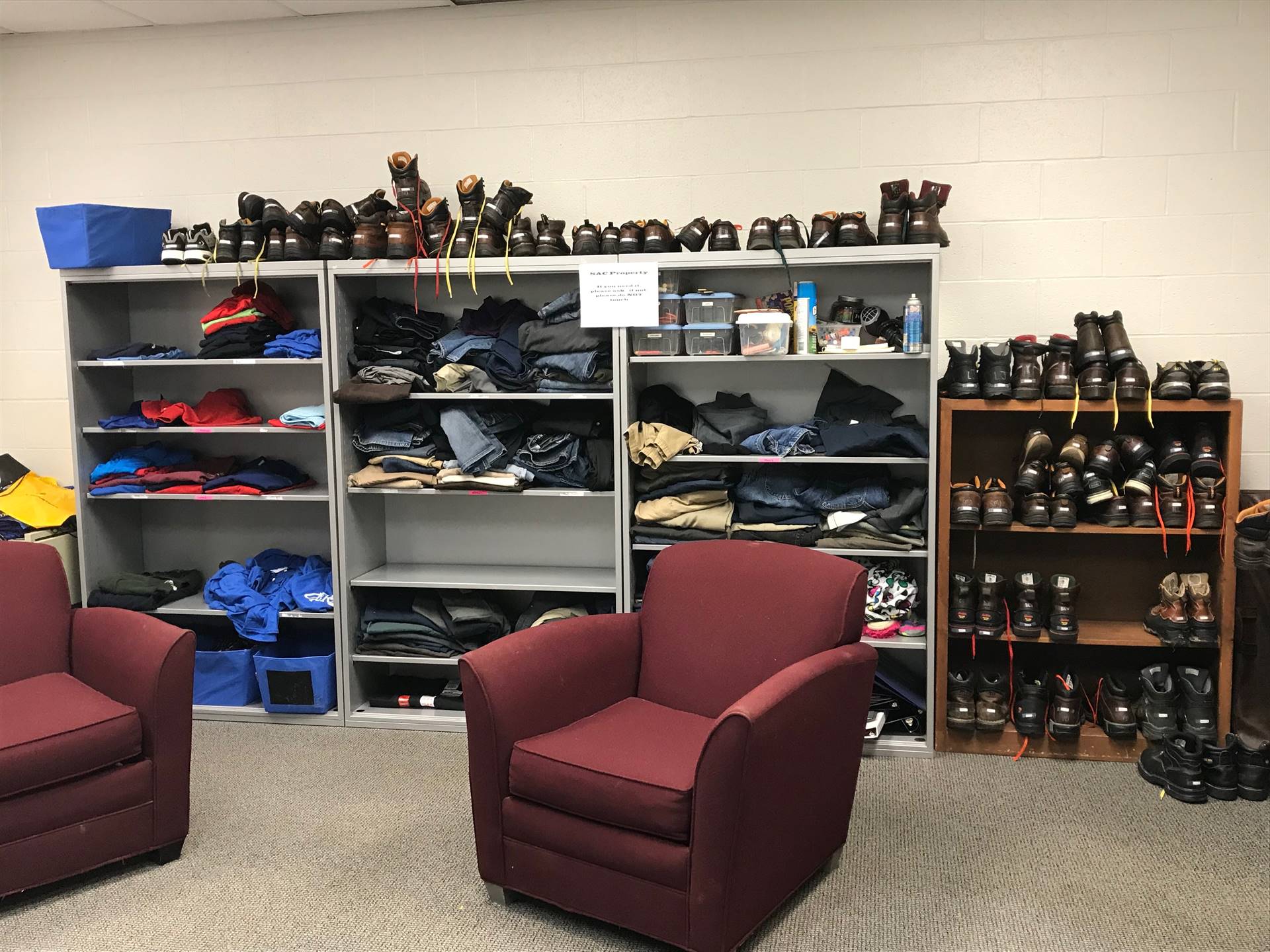 Any student who is either short a credit for graduation or needs a recovery credit will work with the SAC Coordinators to complete the credit/credits. he Coordinators work with our counselors and all of our school districts' counselors to ensure graduation requirements are met. The SAC uses many different platforms for credits but they primarily use OdysseyWare software.
Tutoring and Individual Academic Assistance
Staff and students have access to the SAC to help individual students with academic needs. The coordinators work one-on-one with students to help them in areas of need. Grade monitoring and study guidance is provided to all students who utilize the SAC.
The SAC area houses gently used and donated student uniforms, boots, and supplies. All donated lab shirts, scrubs, and t-shirts are washed and ready to be loaned out or given away to those who can benefit.
Connect Students with Outside Resources and Agencies
The coordinators stay current with agencies and individuals that can be of benefit to students and families to who are in need of assistance with situations that cannot be solved or handled by the SAC.
On average, the Student Assistance Center (SAC) assists over 300 students per school year!
Mrs. Schneider and Mrs. Butler are here to assist our students in having a successful school career at UVCC.
"We love being able to help our instructors and our students do all that can be done to graduate students. Our goal is to empower students by providing resources and support, as students journey toward a productive career."
Seneca  
   On the shortness of life