What We Do in Construction

The Construction Technologies program allows students to design, estimate, cut, assemble, and build multiple construction projects. They learn fundamentals of construction, employability skills, proper tool use, and interpreting blueprints.
Second-year students work on a larger-scale project, and by graduation, are exposed to most phases of general commercial and residential construction.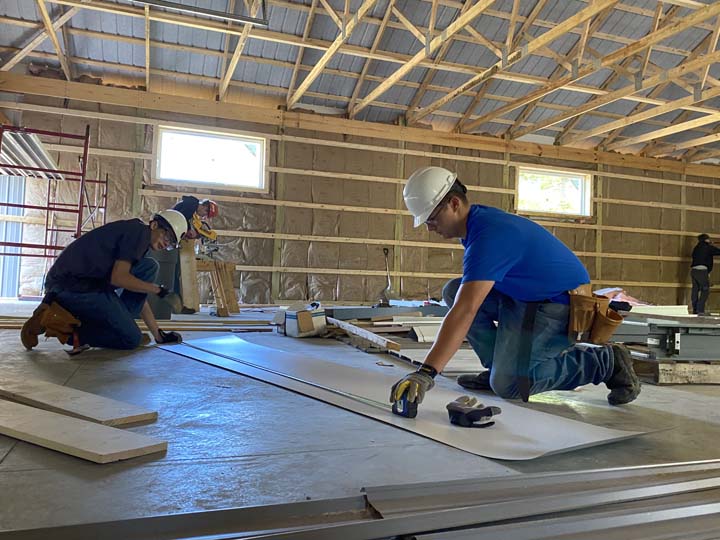 Gain practical experience and knowledge of the construction industry.

Understand and practice proper building techniques and sequences, floor framing, wall framing, roof framing, and finishing.

Learn the importance of solid foundations and footings.

Operate construction equipment including skid steer, mini excavator, backhoe, and bulldozer.

Complete construction projects from start to finish, including mini barns.

Participate in service projects both on and off campus.

Building supply material handler

Lumber company yard worker
Lumber company salesperson

Carpentry crew foreperson
Students who qualify have the opportunity to participate in one of three options for career development during their senior year. All three programs allow students to work within their career field while attending school on a modified schedule, so you they gain skills, experience and competitive wages.
College & Advanced Education

Edison State Community College

Sinclair Community College

Hocking College

Columbus State
Career Connections Level I, II, & III

OSHA 10 General Construction

Forklift Operation

Scissor Lift Operation

Boom Lift Operation

Telehandler Operation
All students in this program are members of the Upper Valley Career Center SkillsUSA Chapter.