What We Do in Landscape & Natural Resources

Landscape Drafting & Design

Landscape Installation

Business Ownership

Greenhouse and Hydroponic Growing

Plant Identification

Equipment Safety and Operation

Operating a tractor

Reading and interpretation of maps

Guiding nature and museum tours

Using tree-climbing equipment

Using wildlife management skills

Using a chainsaw safely
Conducting prescribed burns

Caring for trees

Climbing and rigging for tree removal

Hunting, boater, ATV, and trapping certifications

Cutting and splitting firewood

Being environmentally aware

Identifying waterfowl

Operating a skid loader

Making maple syrup

Constructing museum exhibits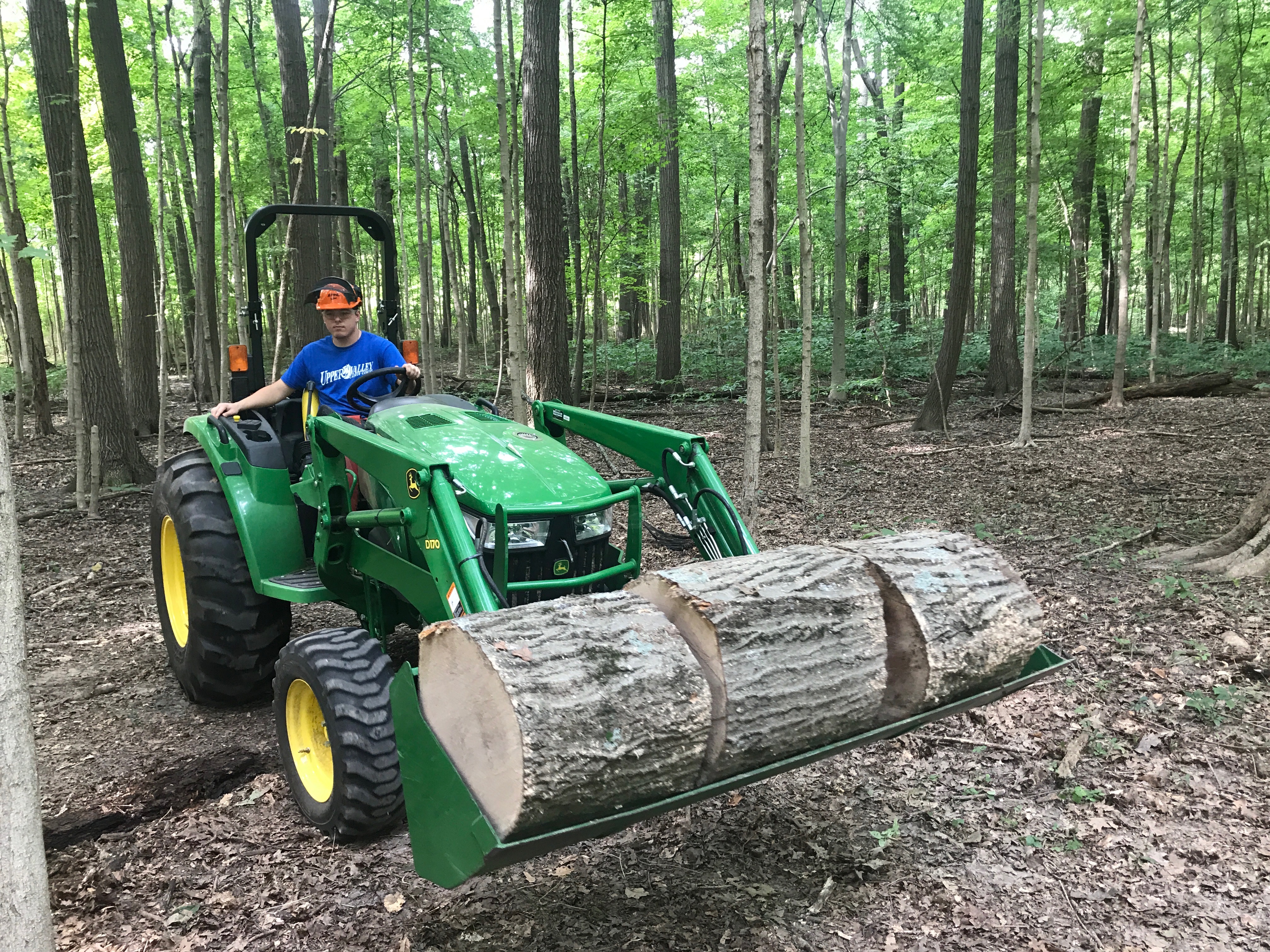 Landscape & Natural Resources is...
Construction
Plumbing - irrigation and water features

Electrical - landscape lighting

Carpentry - pergolas, decks, and other landscape structures
Engineering
Implement the skills and knowledge learned to provide solutions for landscaping and hardscaping projects
Art & Design
Design, create, and bring out the natural beauty of outdoor spaces

Create functional and eye-appealing solutions to client spaces
A Viable, Full-time Career
Jobs are abundant in this field. Companies are currently turning down thousands of dollars in work each year work due to a lack of technicians.

Many landscaping companies are offering college scholarship opportunities for their employees.

Careers in landscape management are year-round opportunities and not simply warm-weather jobs

Nursery | Greenhouse Technician

Landscape Construction or Designer

Park Maintenance | Park Manager

Tree Service | Urban Forestry

Irrigation or Water Quality Technician

Park Ranger | Wildlife Officer

Wildlife or Fisheries Technician

Business Owner | Entrepreneur
There are over 60,000 landscape professional jobs available each year with salaries ranging from $35,000 to well over $115,000.
Source: National Association of Landscape Professionals
Work-Based Learning Opportunities
Students who qualify have the opportunity to participate in one of three options for career development during their senior year. All three programs allow students to work within their career field while attending school on a modified schedule, so you they gain skills, experience and competitive wages.
College Credit Agreements
Clark State Community College - up to 4 semester hours

Edison State Community College - up to 4 semester hours

CTAG - up to 6 semester hours

Many landscape companies are offering college scholarships to employees who sign with them
Professional Certifications & Training
Chainsaw, Skid Steer, and Tractor Operator

Ohio Certified Nursery Technician

Pesticide Applicator's License

Hunter Safety & Trapper Education

Ohio Safe Boater License

Certified Paver Installer

ATV Rider Course